This article is part of the "Meta Advent 2019" series. I've committed to writing a new blog post here every day until Christmas.
The State of CIDER survey was super insightful for me on many levels. Here's one example - I realized that users might have missed some recent developments. A few people had commented it'd be nice if CIDER had a built-in "find usages (references)" functionality and funny enough - it already has this.
The functionality is based on ideas I've shared in the past and was introduced in CIDER 0.22. I guess for the majority of people the most interesting commands would be cider-xref-fn-refs (C-c C-? r) and cider-xref-fn-refs-select (C-c C-? C-r).1 The first command will show the usages of the function at point in a dedicated buffer and the second will show them in the minibuffer.2 Here's how they look in action: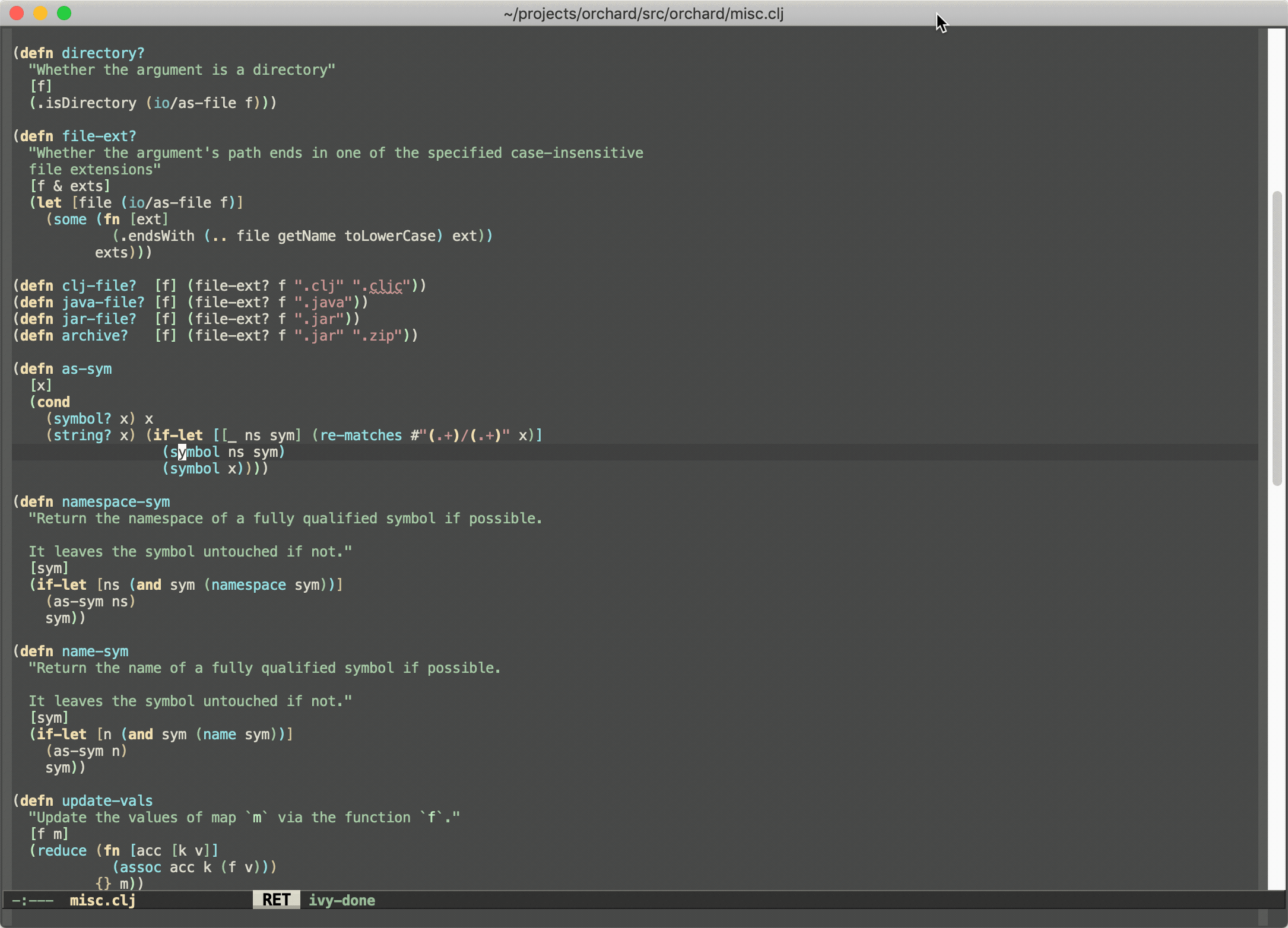 Keep in mind the following limitations:
This works only for Clojure
It's powered by runtime state analysis, which means it will show only data for loaded namespaces
It doesn't (currently) find usages in lambdas
It doesn't give us the precise locations where something is used, we only know that it's used
On the bright side:
It's super fast
It doesn't require any static code analysis
It's still more reliable than grep
The functionality is not perfect, but at least it's there if you need it. As a bonus you get a quick way to navigate to all of the functions used by some function using cider-xref-fn-deps (C-c C-? d) and cider-xref-fn-deps-select (C-c C-? C-d). Those are pretty handy if you don't want to jump to the source of some function to see what it refers to internally.
Don't forget you also have a couple of third-party alternative:
The much more sophisticated AST-powered "find usages" provided by clj-refactor.el
Projectile's "grep in project" (projectile-grep, typically bound to C-c p g)
That's all I have for you today! See you tomorrow!